We recently had the pleasure of teaming up with Alderwood Landscaping to stage a photoshoot of a beautiful landscaping project they designed.
Jonathan Struiksma, landscape designer at Alderwood Landscaping, told us about the project. The homeowners wanted a landscape renovation that would make better use of the steep, sloping lawn area in their backyard. "The backyard had been a big lawn space with outdated children's play structure," Jonathan said.
"Before" images of the yard: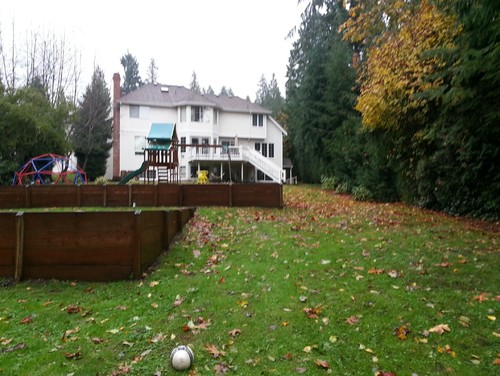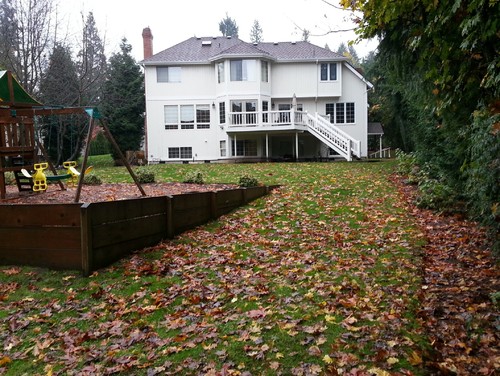 After:
The extensive renovation includes a slate stone patio, water feature, large overhead structure, built-in gas fire pit, outdoor kitchen, play area for the kids, and general landscaping. "We also added steps and different levels to the patios," said Jonathan.
Alderwood Landscaping did all the design work, and they constructed everything but the overhead structure and outdoor kitchen, which was done by subcontractors.
Rich's for the Home supplied furnishings for the photoshoot of the completed project.
Thanks, Alderwood Landscaping, for inviting Rich's to be part of this photoshoot, and for allowing us to show off your beautiful work.
Alderwood Landscaping is a Bellevue-based landscape architecture and construction company that specializes in high-end residential projects. Learn more about them and see additional pictures of this project at their website and on Houzz.
All photo credits: Alderwood Landscaping. Used with permission.